Historic restoration work honors the craftsmanship of yesterday, while carefully and conscientiously updating buildings to meet the safety and environmental standards of today.
Restoration is a complicated and often intricate process, and Carey Cleaning works closely with architects and your other contractors, customizing solutions for your unique project.
With unmatched experience, expertise, and commitment to quality work, our team will clean and restore your buildings to ensure their beauty for generations to come.
Ceiling & Brick Cleaning & Restoration
Lead Renovation
Coatings Removal
Environmental Services Consulting
Restoration Consulting
Water and fire damage clean up
Dry-Ice Blasting
Younkers Tea Room Restoration
The Younkers Tea Room is a work in progress and more "after" photos will be coming soon. It was ravaged by a devastating fire in 2014 and has presented some unique challenges. Because of the beautiful wood in the building, we decided to use a mix of other creative techniques for clean up that does not use water. Dry ice does an excellent job of cleaning without leaving water behind. Check back here in coming months to see the after photos.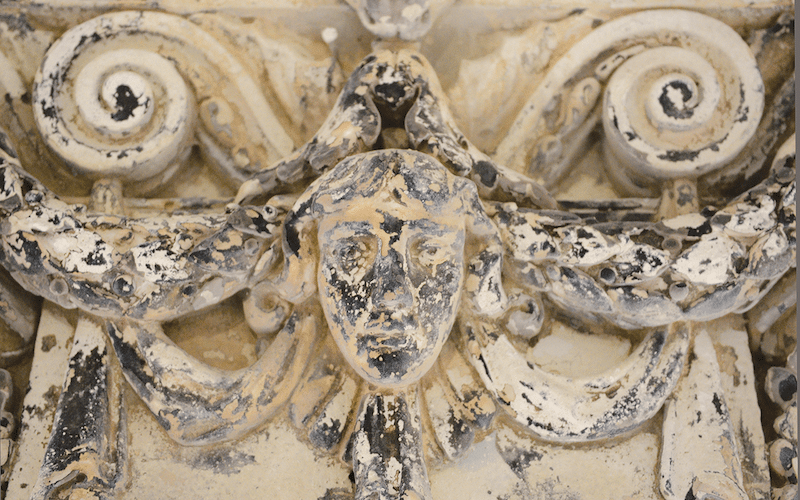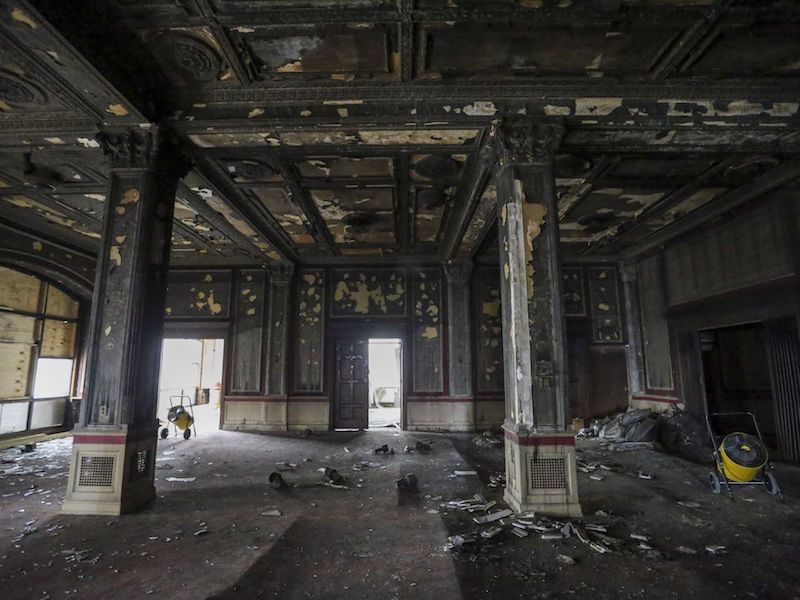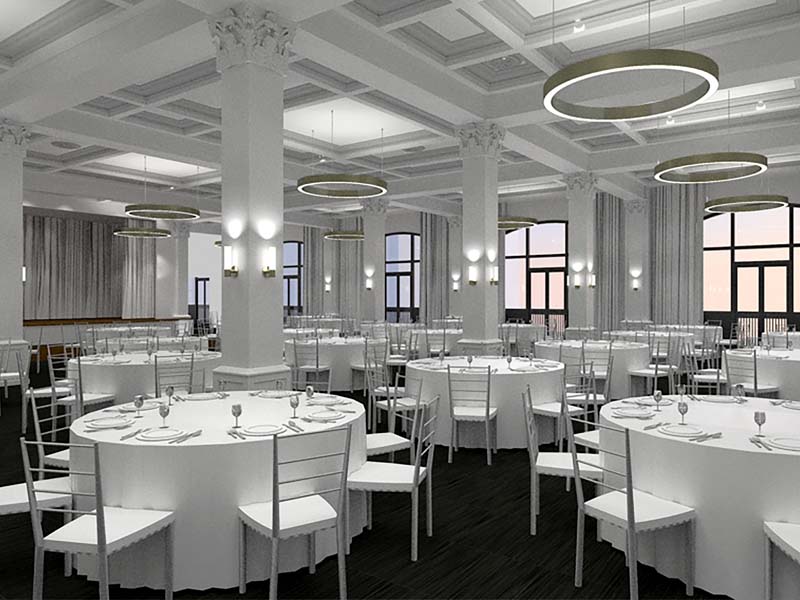 Market One Building
Built in 1901, damaged by fire in 1918, rebuilt in 1919, the building has been used as a warehouse until Blackbird Investments turned it into 40,668 square feet of commercial space in 2015. Carey Cleaning was involved in the cleaning and restoration of this now beautiful East Village treasure.