The Transforming Power of Clean

Reclaiming. Restoring. Revealing.
Reclaiming

Restoring

Revealing

What We Do…

Brick Cleaning and Restoration
Lead Renovation
Fire and Flood Damage
Coatings Removal
Environmental Services Consulting
Restoration Consulting
Dry-Ice Blasting
Building Facades
Commercial Building Roof
Warehouses
Parking Garages and Lots
Fire/Flood Restoration
Storefront & Entrance Cleaning
Post Construction Exterior & Concrete Cleaning
Solar Panel Cleaning
Roof, Siding, & Deck Washing
Concrete Patio & Walkway Power Washing
Wood Fence & Deck Cleaning
Solar Panel Cleaning
Drivable Collision
Interior Detail Services
Buffing
Complete Paint Job
Heavy Equipment & Semi-Frame Sandblasting
Decal Removal
Day Cab Conversion

Read More


Read More


Read More


Read More

Icons from Flaticon.com
Our Clients Include:
Architects
Commercial Property Managers
Construction Companies
Developers
Fleet Owners
Homeowners
Management Companies
Parking Lot & Garage Operators
Private & Public College Campuses

Projects Include:
Younkers Tea Room
Wilkins Building
KCL Engineering
Market One Building
Flood of 1993 Clean Up
Jordan Creek Town Center
Mid America Group Office Complex
Casey's General Store
PepsiCo
FedEx
Seneca Tank
Vanderhaags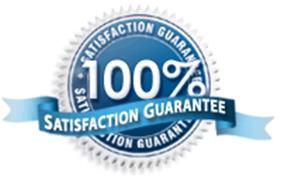 Carey Cleaning Solutions
Innovative & Creative Problem Solvers.

The transforming power of clean as practiced by Carey Cleaning Solutions will truly reclaim, restore, and reveal the beauty of your property.
As a multi-generational family business, Carey Cleaning Solutions has pioneered the mobile wash industry in Des Moines, bringing dirty, damaged or historical properties back to life.
Our innovative wash techniques are founded on safe, environmental practices and include: soft washing, pressure washing, dry-ice blasting, sand blasting, truck detailing and painting,  water reclaiming, fire and flood restoration, innovative lead renovation, and more.
Throughout 53 years, we have cleaned and restored commercial properties, residential homes, historical buildings, industrial buildings, public parks and facilities, and semi-tractor/trailer fleets, among others.
We love questions. Call now: 515.266.WASH (9274)